Dentures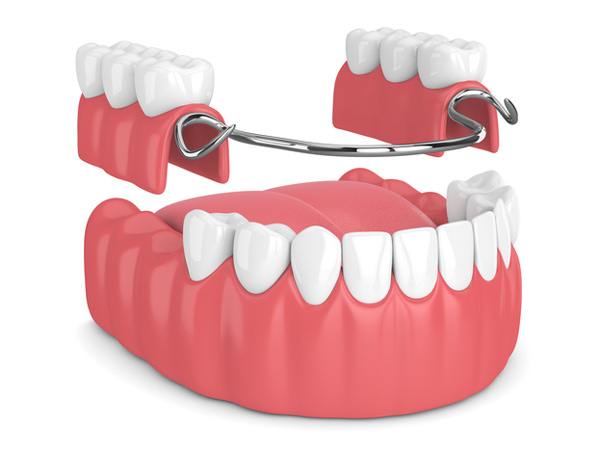 You may need dentures and our dentists at Picasso Dental Care would be happy to help you choose the best option and determine an individual treatment plan that suits you. If you choose dentures, they are a removable prosthetic set of teeth. Dentures are a very useful dental treatment because they may be used to replace all missing teeth and any soft tissues or supporting structures.

Dentures can be used to replace teeth in a mouth that has suffered significant damage due to decay or disease. If you have lost all of your teeth, then choosing to replace your teeth with dentures will restore your smile's appearance and help improve your oral health.


We Will Use Complete or Partial Dentures to Restore Your Smile

When choosing dentures, it is important that you know there are two types of dentures, and they may vary widely in material composition: complete or partial dentures. Complete dentures provide a full set of teeth, meaning these are only necessary if you have lost any or all of your teeth, while partial dentures are ideal if you have some teeth left remaining.


Dentures Will Restore Your Abilities and Confidence

Dentures may help you greatly by making eating an easier task and enabling you to speak more fluidly than without replacement teeth. People can often take for granted the satisfaction of being able to perform these daily tasks.


Conventional Dentures Are the Most Permanent Choice

You should know when considering dentures, that there are two kinds of procedures. Complete dentures can be conventional or immediate. When you receive conventional dentures, they will be ready to be positioned in your mouth within a few months after your teeth have been removed. This kind of denture may be made after your teeth have been removed and your gum tissue has started healing.


Immediate Dentures Can Offer a Quicker Treatment

When receiving immediate dentures, you can have them positioned as soon as your teeth have been removed from their sockets. If you want to immediately have replacement teeth then immediate dentures can be made in advance, so that you do not have to go any longer with missing teeth.

However, if you choose immediate dentures you will need to have adjustments for them to fit properly in the future. This is because gums and bones will get smaller over time especially following the removal of your teeth during the healing period.


It Will Take Some Time For You to Get Used to Your Dentures

When receiving dentures, it will take some time to get used to your brand new smile. Once the dentures are placed, you may feel slight irritation or soreness, this is common in the beginning. If your flow of saliva temporarily increases, do not worry this is also common at first. As your mouth grows accustomed to your dentures these problems will go away, but if any problem persists, be sure to follow up by consulting with your dentist.


Keep Your Dentures Clean

Whenever you are not wearing your dentures, be sure to keep them in a safe place covered in water. You can treat dentures just like your natural teeth. You can care for your dentures by brushing them daily to remove food particles and plaque. When brushing your dentures be sure to also include brushing and cleaning your oral cavity thoroughly including your gums, cheeks, tongue, and the roof of your mouth.

Our dentists at Picasso Dental Care are experienced in providing the best dental care and are confident that we can improve your quality of life with dentures. Call our office to consult with a dental professional now by dialing (951) 383-2021.