Full Mouth Reconstruction Temecula CA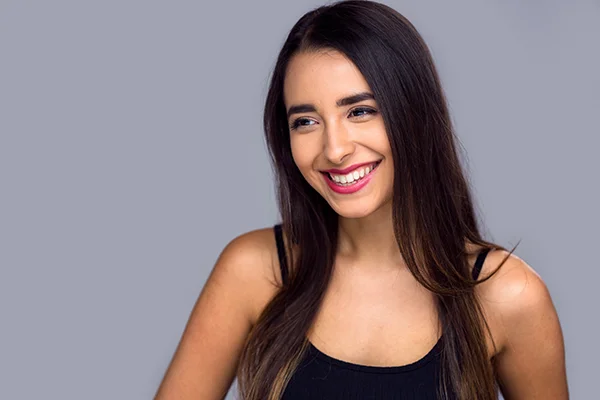 A full mouth reconstruction involves providing you with a completely new smile. Our Temecula team accomplishes this by restoring or replacing all of your teeth.

Full mouth reconstruction will provide you with a natural-looking, beautiful smile. Your new smile will also restore your ability to chew and speak more effectively.
At Picasso Dental Care, we are available for any number of restorative and dental treatments that might be combined to provide you with a brand new smile.


What Is Full Mouth Reconstruction?

A full mouth reconstruction can involve one treatment option or can be completed with a combination of restorative treatments. The treatment options utilized will depend on your specific needs and the condition of your teeth.

The length of time needed to complete full mouth reconstruction varies depending on the specifics of your case. Full mouth reconstruction will take at least a few months and can take up to a year. The type and number of procedures that you need will dictate the length of the full mouth reconstruction process.


Common Treatments in Full Mouth Reconstruction

Common restorative and cosmetic treatments for full mouth reconstruction include: crowns, dentures, dental implants, and veneers, among others.

These treatments will not only allow you to experience a higher level of functionality and health that you may have lost, but they are also meant to improve the aesthetic quality of your teeth.

If you believe you could benefit from full mouth reconstruction, contact our professionals at Picasso Dental Care for a consultation.


Dental Crowns and Bridges

Dental crowns can either be fitted to a tooth that has been filed down or on top of a dental implant. We offer a range of different materials for crowns, including porcelain and resin crowns, that look identical to natural teeth.

Dental bridges can be used if there is a gap between existing teeth.


Dental Implants

Dental implants are replacements for worn or missing teeth. Patients who have teeth that have suffered severe decay or damage can have new teeth securely implanted, knowing they look and feel like natural teeth. Using an implant that acts as a tooth root, can attach a crown that sits naturally within the dental arch.


Dental Veneers

Dental veneers, also called teeth veneers, are thin, shell-like resin coverings for the front of your teeth. They can be used to hide stains, cracks, chips or fractures. They can also help change the shape of your teeth, and make them look straighter.

One of our dentists, Dr. Vinh Le or Vinh Le Dr. Quang Le Quang Le, will roughen and trim the surface of your enamel, to prepare it for the veneer, and place a special liquid that acts as an adhesive between the two.


Orthodontic Treatments

Both clear aligners and traditional braces are excellent choices for our Temecula area patients who want to straighten teeth.

Clear aligners are an effective solution for minor orthodontic problems such as crowding, crookedness, and gaps between the teeth, as well as deals with the irregularities in biting. Clear aligners are made in such a way that they are just unnoticeable. They are also removable, so you can brush and floss without difficulty. It has a faster treatment time and fewer office visits as compared to metal braces. Clear aligners also provide the ability to enjoy an unrestricted diet.


Periodontal Therapy

If you have a gummy smile or are experiencing gum disease, we can help with that too. We can perform aesthetic gum lifts and also provide periodontal care to treat any gum disease.


Benefits of Full Mouth Reconstruction
Restoring Oral Health and Function

When you come in for full mouth reconstruction you automatically get your entire mouth and teeth examined. This means if there are any problems with your oral hygiene, they will be addressed, and we can talk about treatment options. These can include things such as veneers, crowns, crown lengthening or teeth whitening.


Enhancing Aesthetics and Smile

The replacement of any missing teeth is an integral part of the process of restoring your smile. A full mouth reconstruction is something definitely worth investing in because it helps to make you a confident and happy person and this will take you a long way in life.


Boosting Confidence and Self-Esteem

A full mouth reconstruction can address a number of cosmetic concerns. One or more missing teeth can take a toll on your levels of confidence, as they can impact the way that your smile looks. There are several solutions for missing teeth, which could include a dental bridge, partial denture, or dental implants.


The Full Mouth Reconstruction Process

Once you have scheduled a consultation with a member of our team, the full mouth reconstruction process will begin. A consultation appointment is a way for you to talk to one of our dentists and discuss the different procedures we offer, and which ones could help improve your smile.

You can choose to just have one procedure, or a full mouth reconstruction. It's up to you. The dentist will have to perform some tests, including x-rays and 3D imaging, to ensure there are no underlying health problems that could affect the procedures.


Comprehensive Dental Evaluation

Our professionals will examine the condition of your natural teeth to determine which procedure is best for you. Before reconstruction begins, we will treat you for any present periodontal disease. This often involves a deep cleaning of the teeth and gums.


Personalized Treatment Plan

Once your oral health is stable, the chosen restorative procedures can be performed. Your customized treatment plan will be established, in an effort to meet your personal cosmetic goals.


Staged Treatment Approach

The type of treatments and the number of treatments involved in your full mouth reconstruction will dictate the length of time that the entire process takes.

After the procedure, our professionals will determine the strength of your bite. If improvements are necessary, we may recommend orthodontic care. Lastly, we perform aesthetic treatments to ensure your new teeth look and feel natural and beautiful.


Am I a Candidate for Full Mouth Reconstruction?

Sometimes full mouth reconstruction may be the best option. This restoration procedure may be beneficial for those who have several missing teeth, multiple teeth with sizable fillings that are still experiencing decay, fractured teeth, or severe damage from teeth grinding. Full mouth reconstruction may also be a good option for people who are victims of oral cancer.


Full Mouth Reconstruction Is Available at Picasso Dental Care!

Our team at Picasso Dental Care understands that no two full mouth reconstructions are identical. We will design a custom reconstruction plan to provide you with a healthy, natural-looking smile that you can be proud of. If you want to learn more about full mouth reconstruction, call us at (951) 383-2021 today.