Tooth Extraction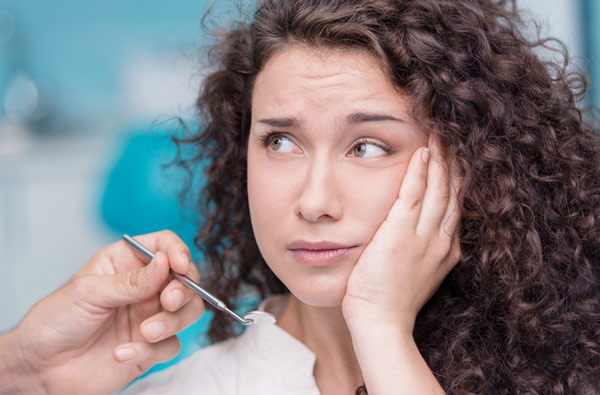 If you are going to the dentist to get a tooth pulled, it is called an extraction. When you choose Picasso Dental Care, our dentist's priority is to repair and save your teeth. However, dental extractions are sometimes necessary and cannot be avoided. A recommendation to have a tooth pulled is very common and can be considered a much better option than other restorative treatments.


Your Wisdom Teeth May Need to Be Extracted

Wisdom teeth grow at the back of your mouth emerging between the age of 17 and 24. These teeth are used to serve an evolutionary role in the digestion of different foods. For some patients, wisdom teeth will grow in without causing any problems and these teeth can easily line up with the other teeth, behind your molars. If your mouth is too crowded for these third molars to develop naturally, it is common for wisdom teeth to be extracted to prevent overcrowding or pain if your wisdom teeth cannot come in properly.


If Leaving a Tooth Will Cause More Damage You Will Need an Extraction

Your teeth are naturally ideal for biting, chewing, and maintaining your mouth and jaw's structure but there are many reasons why a tooth may need to be extracted, or avulsed. If you have serious tooth decay or damage from an injury you may need an extraction. Also, if your teeth are overcrowded an extraction can provide a practical solution. Your gums have a natural repairing quality therefore your dentist may suggest an extraction to be safe and practical. If your dentist suggests pulling your tooth it is simply to ensure that it does not cause damage to your other teeth or your gums. An extraction may be needed when there is a risk of infection to another area or may occur as a result of untreated infections.


Follow These Steps to Treat the Area of Extraction

Following the procedure, your dentist will place a small gauze pad over the avulsion site to limit bleeding. Gauze will aid in the formation of a blood clot, which is an important first step of the healing process and your gauze should be left in place for 30 to 45 minutes after leaving your procedure. Do not chew on the gauze and if bleeding persists, use a new, clean, and damp gauze pad. When heavy bleeding occurs, close your mouth on the gauze and maintain this light pressure for 30 minutes. The next day your mouth should begin to heal, and the bleeding should begin to stop. To keep the extraction site clean, rinse your mouth with warm salt water. Should you have any other concerns, feel free to call us.


Get Your Extraction Done By Our Professionals

Our experienced dentists at Picasso Dental Care will make sure that you are comfortable before, during, and after your procedure. We would be happy to walk you through every step of your procedure and use local anesthetics to manage pain during the procedure. To learn more consult with us now at (951) 383-2021.